They get the little ones YOUNG, are you sure they did not get YOU!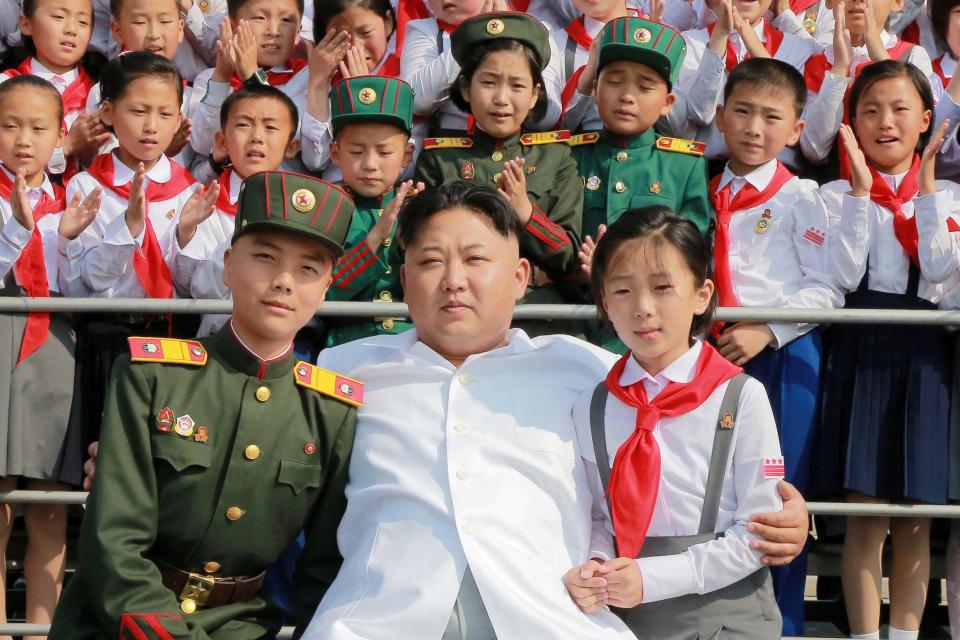 See the thing is, once you have been brainwashed its really, really, really, really, difficult to see another view point. I came from the other side and never questioned we lived on a ball. For whatever reason, I looked into the INSANE idea of flat earth that I lol at first but then I looked and I feel lucky because I don't even know why I was so lucky to wake up (though sometimes it feels like a CURSE lol). The thing is, all those North Koreans (if they are even real), are brainwashed to behave the way the do, if they knew better they would GTFO but most have no idea that they have been lied too their ENTIRE LIVES- JUST LIKE EVERYWHERE ELSE- all the .govs do it. That's why they call it waking up folks! Please try and look into flat earth as if you had no idea what shape the earth is and had never heard of the crazy idea of gravity... You may just realize you might as well been a North Korean all of your life !!! Peace
Recent Article shows a large % of young adults questioning Earth's Supposed Shape! "
https://www.sciencealert.com/one-third-millennials-believe-flat-earth-conspiracy-statistics-yougov-debunk